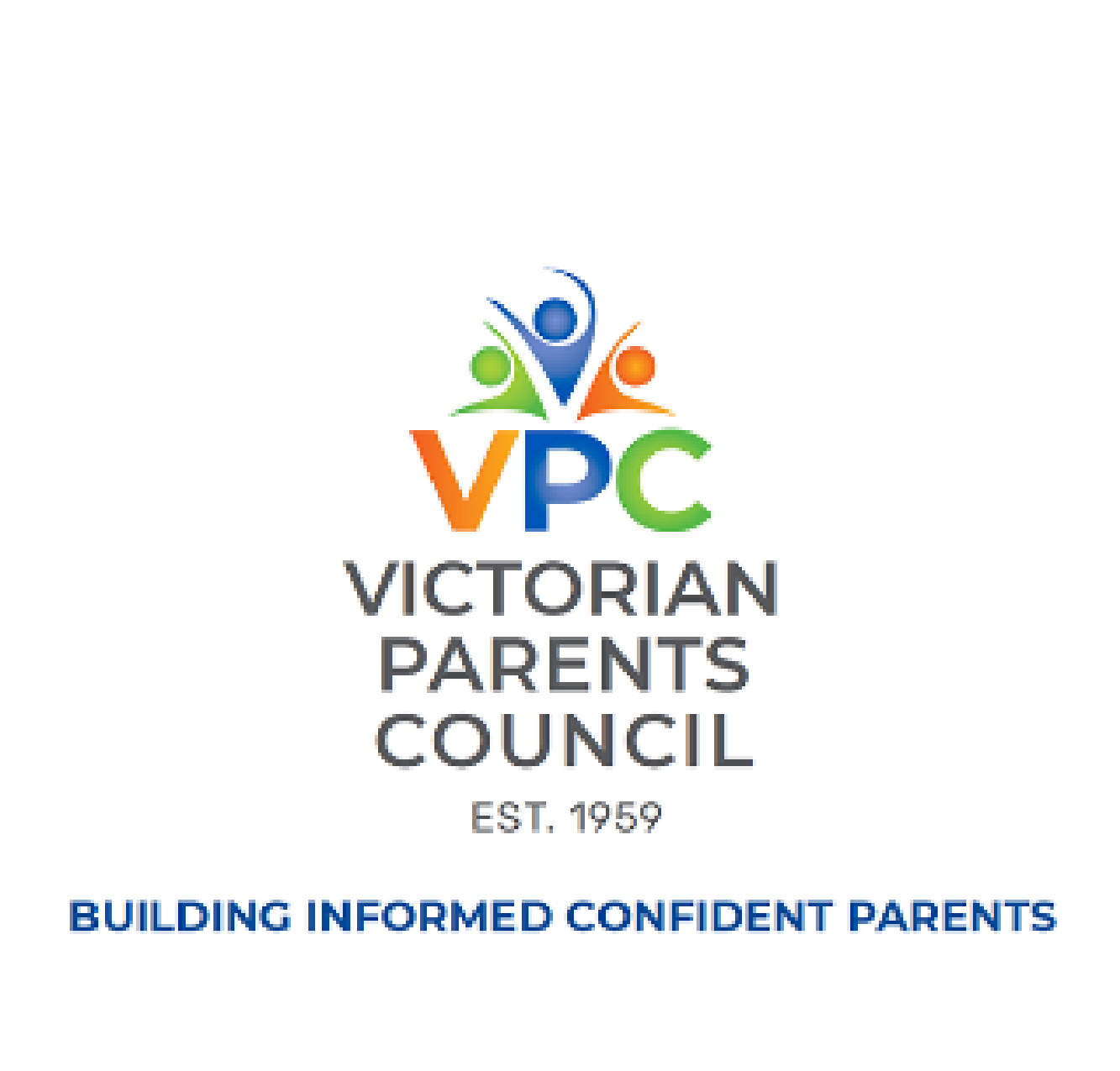 More than 60 years now, VPC has worked tirelessly with Victorian school parents. That we are still here today is a testament to the hard work and support of parents, schools and parent associations across Victoria.
We are a not-for-profit, ACNC registered Charity Organisation and are driven by the commitment of a small group of volunteers.
You can be involved as a parent, guardian, school, teacher or business; we love to collaborate with all those who are passionate about supporting children through education, from babies through to adulthood and beyond.
If you like to join, don't hesitate to contact us at vicparentscouncil.vic.edu.au
Whether it's once a week or once in a while, we welcome your involvement.
---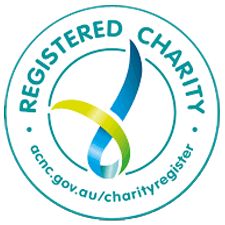 VPC is a registered charity dedicated to everyone
who support Parents in educating their children
---
VPC E-NEWS MARCH 2023
It has been a busy start to 2023. VPC has put together an exciting program of events for our parents for 2023.

Vaping is on the rise. Parents are finding it challenging to get helpful information so they can assist their children with better health choices. Lung Foundation Australia has launched an e-learning program you can access and share with your children. Better information means we can all make better choices. Read the blog here.

Over the course of the year, many parents will contact VPC asking about teachers and their qualifications. Liz Aloni, Stakeholder Engagement & Communications Manager, VIT has provided some useful information for parents on this matter. Read the blog from Liz here.

Parents and Schools are far more aware and proactive when it comes to protecting our children from sexual misconduct. How do we know that school staff found guilty of sexual misconduct cannot make their way back into schools? The VIT has provided some information on how they work with schools and the police in these matters.

"Where words fail, music speaks." – Hans Christian Andersen. We are excited to have Paula Hanson as our guest blogger and #VPCLive guest for the "All About Music Series" this year. Sometimes in the busyness of life we forget how amazing having music in our lives can actually be. See more from Paula here.

VPC supports parent choice in education, and this includes families choosing homeschooling. We are keen to hear about the experiences of homeschooling families, so VPC is better able to extend opportunities to support the important work of homeschooling. We are still collecting data in our survey.
Sincerely,
Eveline Jona, VPC President
vicparentscouncil.vic.edu.au
Victorian Parents Council Inc
The Vibrant Parent Community Est. 1959
---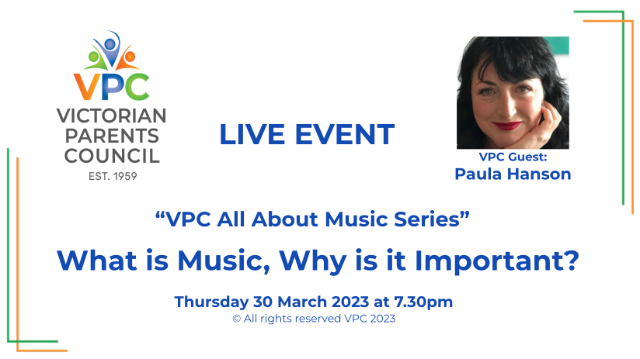 VPC "All ABOUT MUSIC SERIES"
What is Music, Why is it Important?
Paula Hanson, BMus, MMusSt, ATMusA
Performer, Educator, Choral Director, Voice Coach Book here
---
VPC COMMUNITY UPDATES
Many Talents. One VCE
Whatever your child's talent, they can pursue it under the new VCE. From next year, the VCE will include the VCE Vocational Major replacing VCAL
VRQA – Victorian Registration and Qualifications Authority
The results from 2022 client and stakeholder research indicate most clients and stakeholders continue to be supportive of the VRQA's performance and role.
On 1 January 2023, the VRQA became the sole regulator of compliance with the new Child Safe Standards for registered schools, registered school boarding premises and other education providers.
Parents of an apprentice or trainee may be interested in recent VRQA employer compliance investigations or the new employer supervision guidance.
---
VPC is diverse, inclusive, and independent.
We welcome you all to joining us.
---

We acknowledge the Traditional Owners of country throughout Australia and recognise their continuing connection to land, waters and culture. We pay our respects to their Elders past, present and emerging.