"Learning from Home" in conversation with guest Amanda Lecaudé and VPC facilitator Jacqui Van de Velde - Wednesday, 29 April from 8-9 PM AEST
This event aims to focus on the amazing things we are seeing from both parents and schools. It is a free event, so register, send in your questions and concerns, and join the conversation!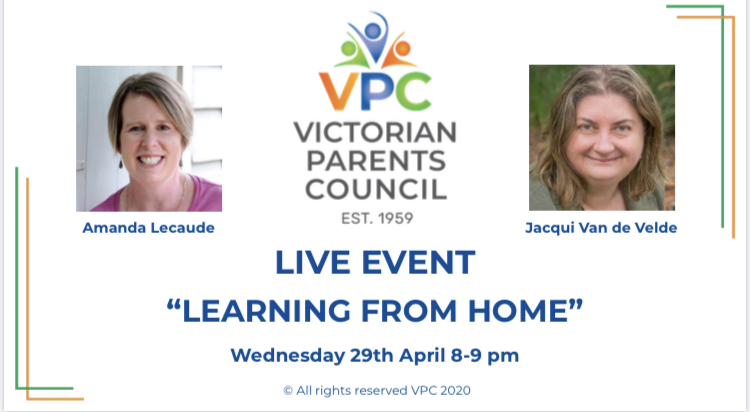 FILL IN OUR COVID-19 PARENT SURVEYS FOR A FREE VPC VIP MEMBERSHIP TODAY!
Get involved and have your say!
Take part in our survey and to say "thank you" receive a "Friends of VPC" 2020 Membership.
Parents are doing amazing things with their children during the learning from home period.
Learning from home? How is it working? How are you coping?
VPC COVID-19 COLLABORATION RESEARCH: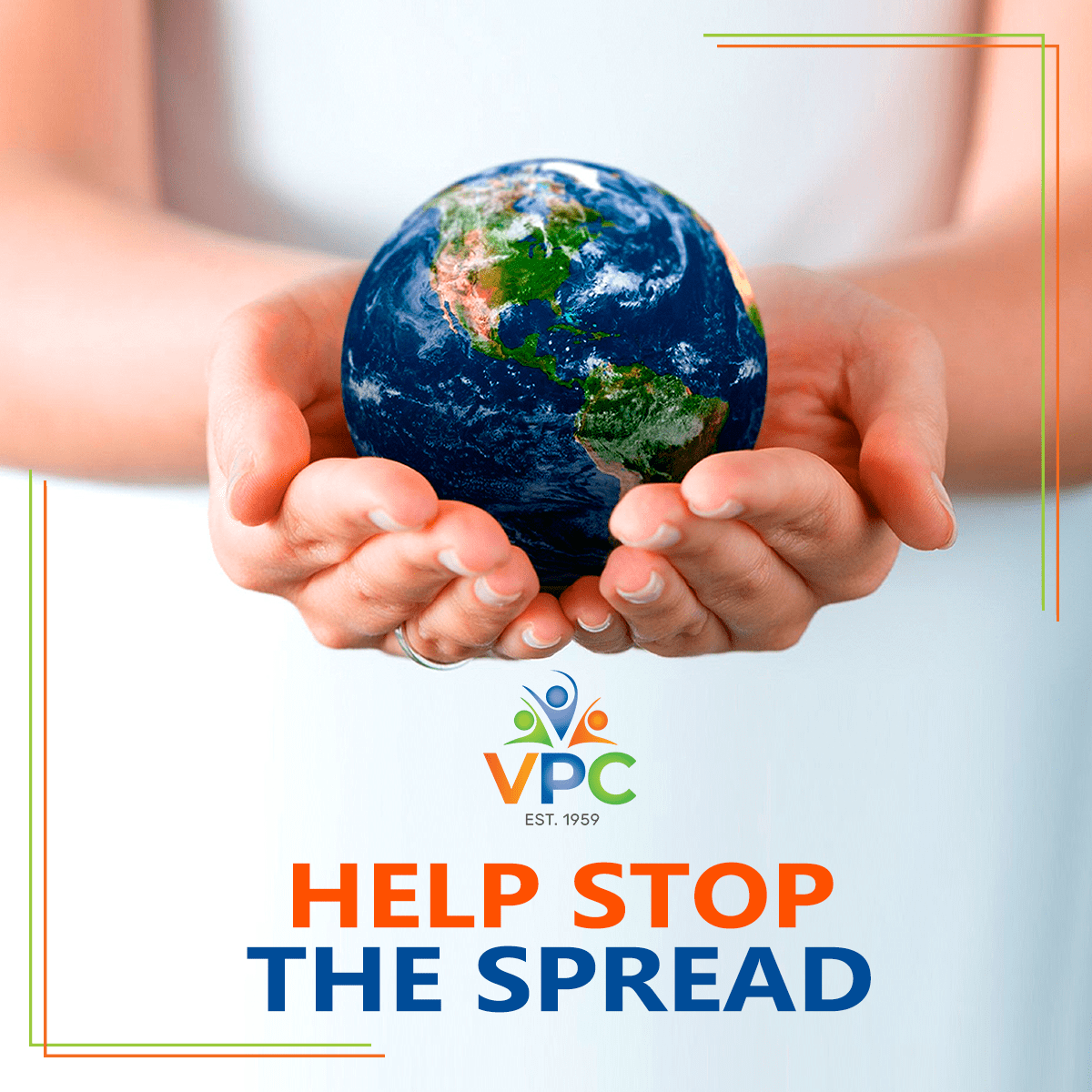 At the moment, we are all trying to stay positive about the COVID-19 outbreak. If you are looking for ways to get involved in slowing the spread and better understanding the virus, we hope that you consider completing a short 20-minute international study. Victorian Parents Council, VPC, is collaborating with 'researchers at the Monash University - Monash Centre for Health Research and Implementation, MCHRI, and leading international agencies, to learn more about the COVID- 19 pandemic and strategies to prevent infection.
The following link will bring you to an information page, where you can complete the survey*, www.mbmc-cmcm.ca/covid19. The goal for this study is to understand more about how people are dealing with the COVID-19 outbreak in order to learn how we can individually work to slow the spread in our own community. As always, we are looking toward the future, where we overcome this difficult time for us and for our children. Our hope is that we can come out of this stronger than ever.
We are all in this together.
*Please note; all responses are deidentified so no one will be able to align survey responses to individuals.
RESOURCES FOR PARENTS, EDUCATORS & STUDENTS
10 Tips For Learning @ home by Amanda Lecaude
MENTAL HEALTH & FAMILY WELL BEING FOR EDUCATORS, PARENTS & CHILDREN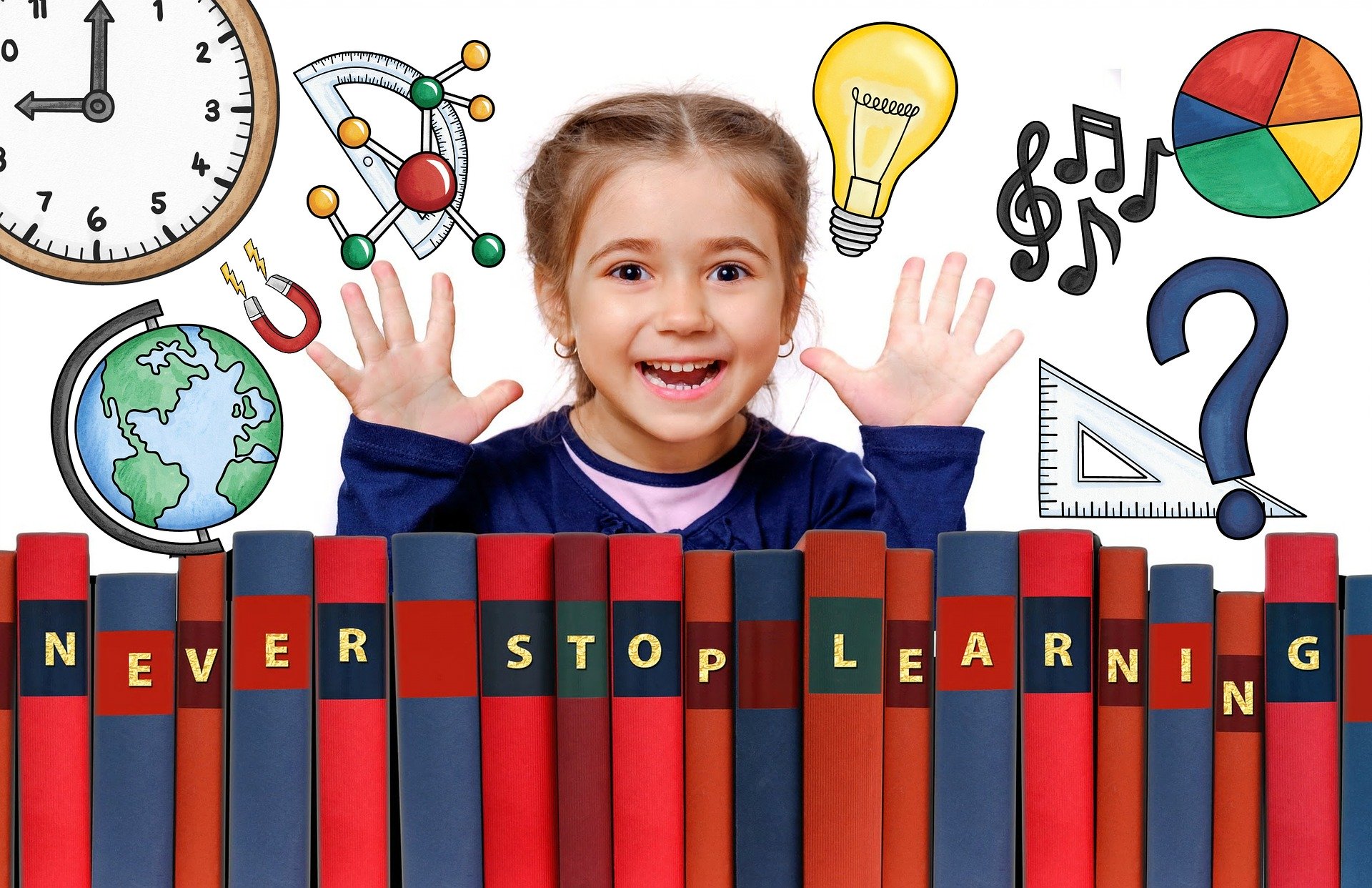 MORE UPDATES COMING SOON.