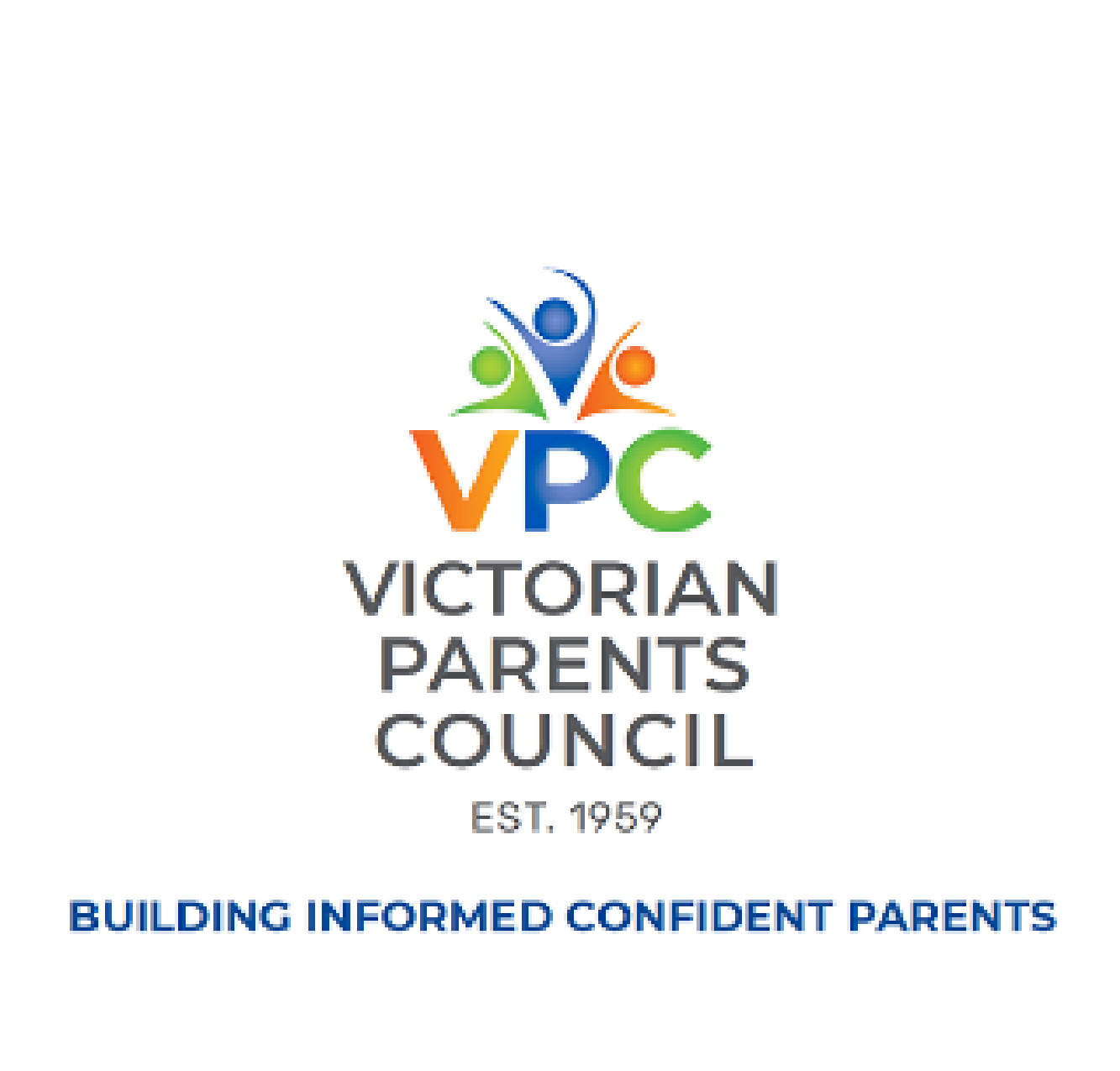 More than 60 years now, VPC has worked tirelessly with Victorian school parents. That we are still here today is a testament to the hard work and support of parents, schools and parent associations across Victoria.
We are a not-for-profit, ACNC registered Charity Organisation and are driven by the commitment of a small group of volunteers.
You can be involved as a parent, guardian, school, teacher or business; we love to collaborate with all those who are passionate about supporting children through education, from babies through to adulthood and beyond.
If you like to join, don't hesitate to contact us at [email protected]
Whether it's once a week or once in a while, we welcome your involvement.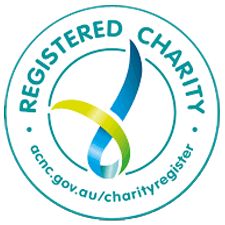 VPC is a registered charity dedicated to everyone who support Parents in educating their children
---
VPC E-NEWS June 2022

Dear VPC Community!
We are nearly at the end of Term 2, how time flies. There is lots to report on in this E-News.

Of interest for parents and educators,
The new Child Safety Standards that come into effect from 1 July 2022
The National Resilience Study
VPC is a Community Partner for NEiTA (National Excellence in Teaching Awards)
#VPCLive On Demand, catch up on the parent events over the holiday break
SHARE WITH US YOUR SKILLS
We are always looking for more parents/educators to join us. If you have a particular interest, topic skill set please contact us and share your talents with our membership.

Sincerely

Eveline Jona, VPC President
vicparentscouncil.vic.edu.au
Victorian Parents Council Inc – The Vibrant Parent Community Est. 1959
---

Thursday evening 16 June 22 at 7.30pm
Dianna is an experienced academic performance coach.We are thrilled she will be our special guest for several#VPCLive events this year. Her sensible, practical models for all things "study" are easily implemented at home. If you missed the two #VPCLive with Dianna, here is the link for on-demand replay.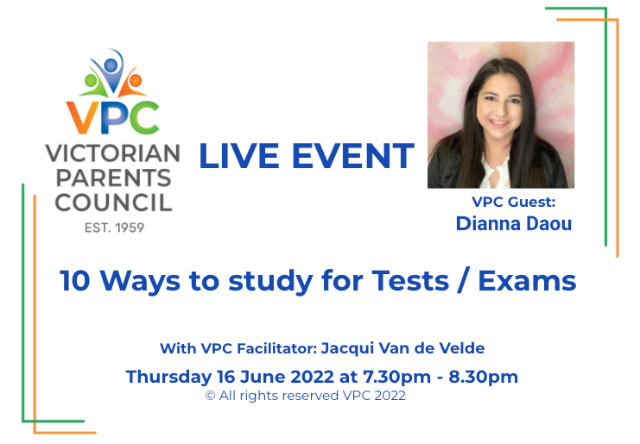 ---
#VPCLive & VPC On-Demand
VPC works with talented and respected professionals to bring parents expertise and advice. #VPCLive is a series of webinars held live across the year with recordings made available after the events.
Tonight's Event
10 Ways to study for Tests / Exams – study coach Dianna Daou.
Dianna's practical advice and techniques have assisted many students achieve their best in study, assessments and examinations.
VPC On-Demand Events titles will be available for a short period

Dianna Daou, series on study-coaching titles this year: Time Management, Optimising Study Environment,10 Ways to study for Tests / Exams, and 2 more sessions later in the year

A/Prof Glenn Melvin – Responding to School Reluctance & Refusal – Strategies for Parents

Michelle Mitchell – An honest and practical chat about anxiety
VRQA Home Education
DET Many Talents One VCE
NEiTA National Excellence in Teaching Awards 2022
DET – Department of Education and Training
Many Talents. One VCE
Whatever your child's talent, they can pursue it under the new VCE. From next year, the VCE will include the VCE Vocational Major replacing VCAL
VRQA – Victorian Registration and Qualifications Authority
There are new Child Safe Standards resources available to assist schools and school boarding premises to implement the standards when they commence on 1 July 2022. The VRQA will also launch a new Child Safe Standards website in late June.

The VRQA has accredited the VCE Vocational Major and Victorian Pathways Certificate (VPC). This new program of study and the new foundation secondary qualification will replace VCAL from 2023.

In late April secondary student exchange programs were cleared to resume. All participating students and host families must meet the relevant vaccination requirements and all programs must meet the VRQA Guidelines for Student Exchange Programs.
Blog – Home Education in Victoria
CCYP – Commission for Children and Young People
Child Safe Standards – Information for parents and carers When your child is attending or being cared for by an organisation, you want to know that they will be safe. The Standards are designed to prevent child abuse and harm from occurring within organisations
NEiTA National Excellence in Teaching Awards
Recognising and Rewarding Teaching Excellence for over 27 years

Nominate by 17th July 2022 an outstanding educator for a National Excellence in Teaching Award at www.neita.com (see Blog)

Museum Victoria – Winter School Holiday Program
Winter school holiday program with Museums Victoria – learn about Wurundjeri Country and celebrate NAIDOC Week with First Peoples programs at Melbourne Museum, shine a light on the wonderful world of light and colour at Scienceworks; enjoy cultural festivities at Immigration Museum and more…..
---
VPC is diverse, inclusive, and independent.
We welcome you all to joining us.
---

We acknowledge the Traditional Owners of country throughout Australia and recognise their continuing connection to land, waters and culture. We pay our respects to their Elders past, present and emerging.