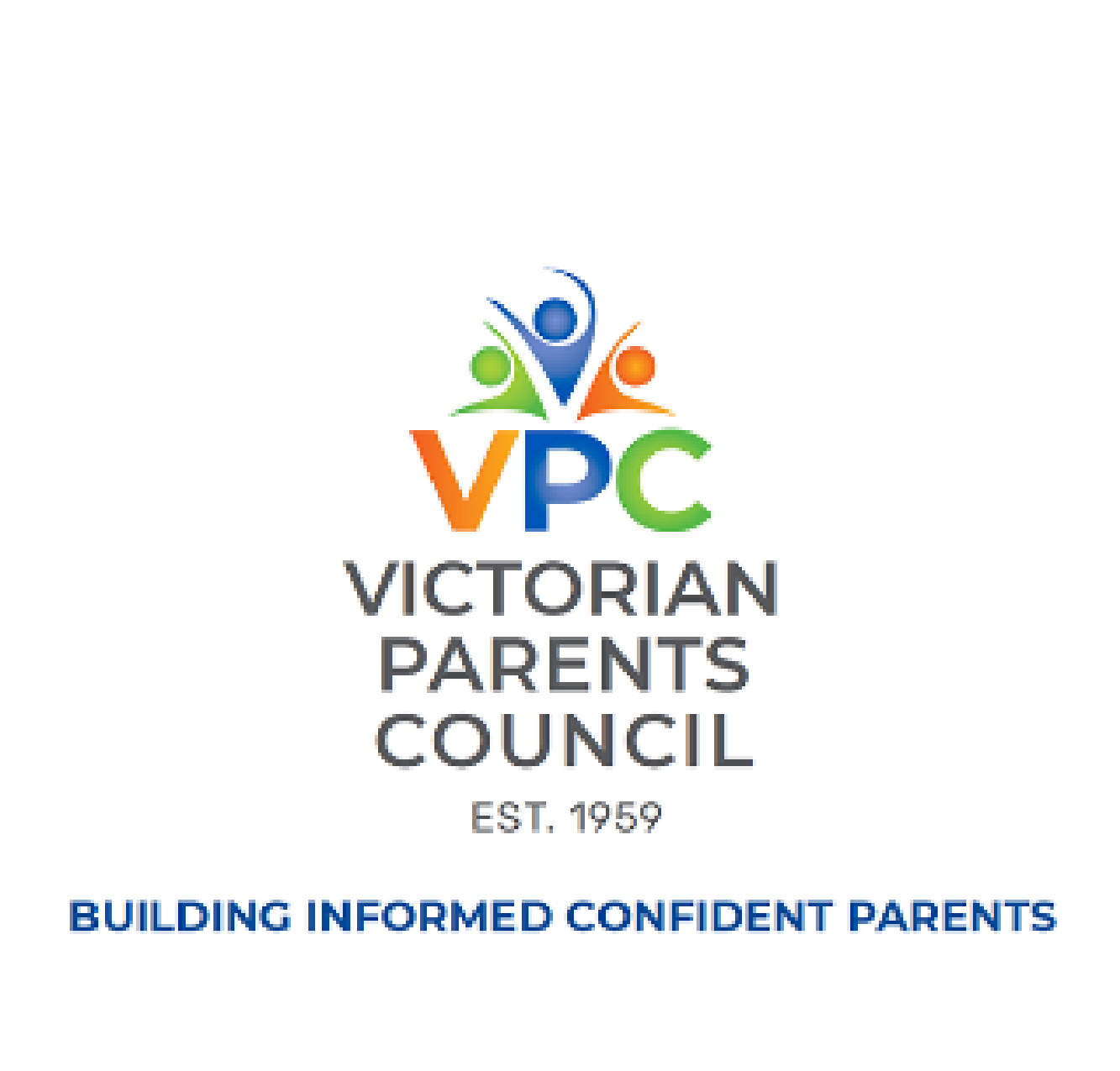 For more than 60 years now, VPC has worked tirelessly with Victorian school parents. That we are still here today is a testament to the hard work and support of parents, schools and parent associations across Victoria.
We are a not-for-profit, ACNC registered Charity Organisation and are driven by the commitment of a small group of volunteers.
You can be involved as a parent, guardian, school, teacher or business; we love to collaborate with all those who are passionate about supporting children through education, from babies through to adulthood and beyond.
If you would like to join, don't hesitate to contact us at vicparentscouncil.vic.edu.au
Whether it's once a week or once in a while, we welcome your involvement.
---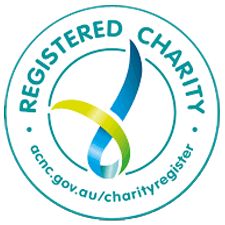 VPC is a registered charity dedicated to everyone
who support Parents in educating their children
---
VPC E-NEWS June 2023

We are almost halfway through the year already and as we are in the final stages of Term 2, there is much to share with you: webinars, blogs, and updates. Share the information with your friends and family, our webinars and blogs are available for all parents, educators, and community members.
VPC is a volunteer non-profit charity organisation, and we are always looking for volunteers willing to share their talent. Please consider an active role at the VPC, all are welcome.

Sincerely,
Eveline Jona, VPC President
vicparentscouncil.vic.edu.au
Victorian Parents Council Inc
The Vibrant Parent Community Est.1959
---
#VPCLIVE EVENTSPaula Hanson, BMus, MMusSt, ATMusA, Performer, Educator, Choral Director, Voice Coach, will be returning for two webinars as part of our "All About Music" Series
"Good and Bad Music: is there such a thing?"
Thursday, 8 June 2023, 7.30pm – 8.15pm Book here
"Music in the early years"
Thursday 22 June 2023, 7.30pm- 8.15pm Book here
---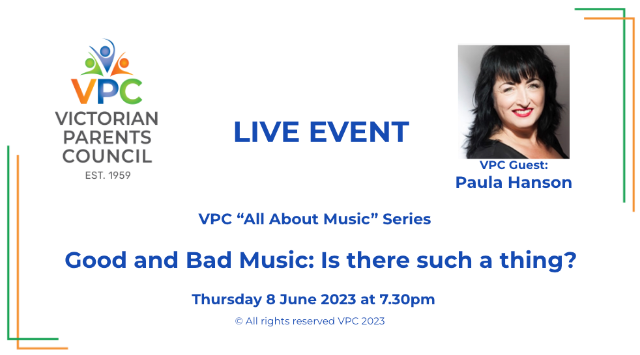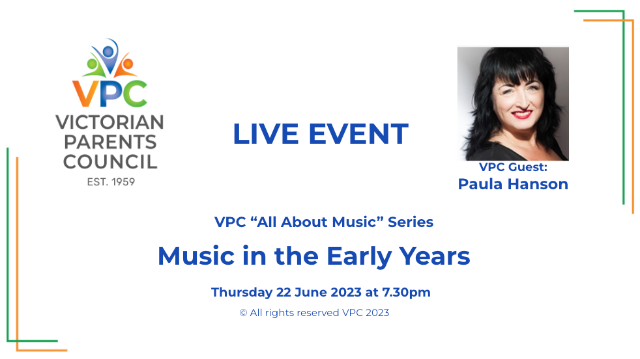 ---
#VPCLIVE EVENTS
The Victorian Curriculum and Assessment Authority and Department of Education will be presenting on"The New Options for Years 10 – 12"
Monday, 19 June 2023, 7:30 pm – 8:15pm Book here
---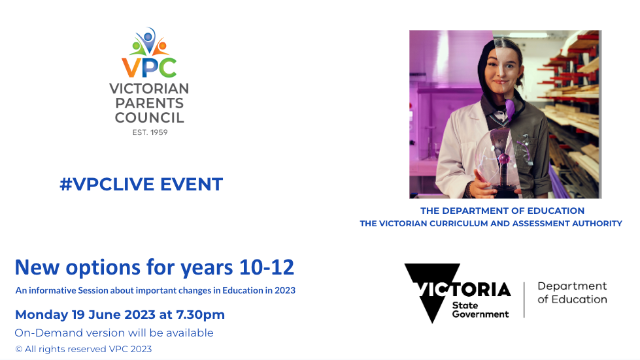 ---
VPC BLOGS
Powerful Family Engagement in Learning "Learning at Home"
Tony Dalton, from the Dalton Consultancy is a guest blogger for VPC. Tony's practical wisdom and insights are useful for parents and families wanting to engage more with their children's learning. Read the blog.

Homeschooling – what really happens?
The number of parents choosing home education or homeschooling is on the rise. In this article, Home Education Network Victoria explains what homeschooling looks like and busts some of the myths that are out there. VPC supports parent choice in education, and this includes families choosing homeschooling. The VPC has therefore invited HEN Home Education Victoria to write an introduction Blog about home education in Victoria and about their organisation. They have organised an introduction session on 7 June 2023. There is a registration link in the blog.

We are continuing keen to hear about the experiences of homeschooling families, so VPC is better able to extend opportunities to support the important work of home education. We are still collecting data in our survey.

VRQA – Victorian Registration and Qualifications Authority
The VRQA has written a blog post for parents about its role and functions.

VCAA – Victorian Curriculum and Assessment Authority
Supporting the VPCLive Event on 19 June, the VCAA has written an article on the changes for Years 10 – 12 in Victoria.
---
VPC is diverse, inclusive, and independent.
We welcome you all to joining us.
---

---
We acknowledge the Traditional Owners of country throughout Australia and recognise their continuing connection to land, waters and culture.
We pay our respects to their Elders past, present and emerging.