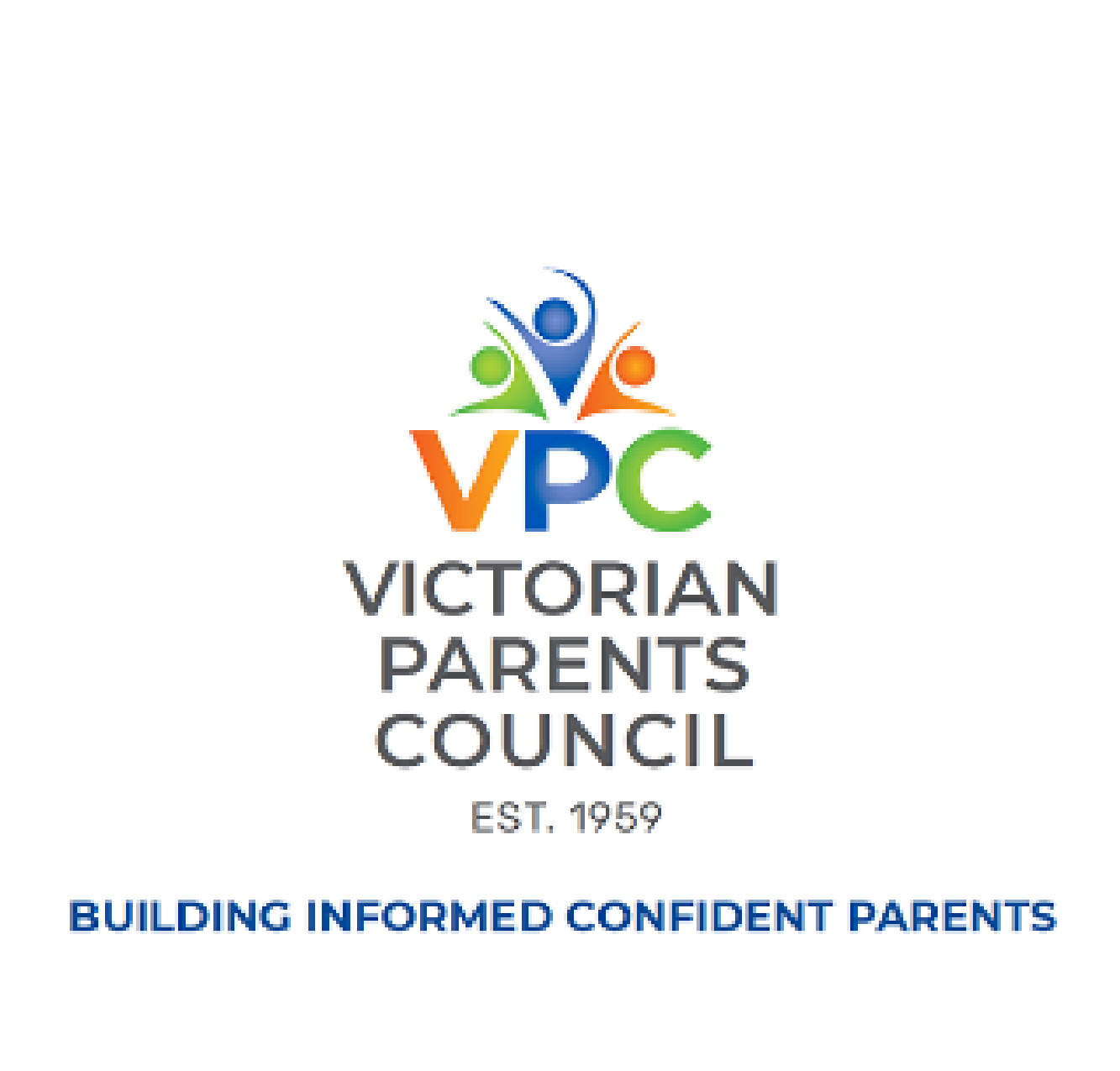 More than 60 years now, VPC has worked tirelessly with Victorian school parents. That we are still here today is a testament to the hard work and support of parents, schools and parent associations across Victoria.
We are a not-for-profit, ACNC registered Charity Organisation and are driven by the commitment of a small group of volunteers.
You can be involved as a parent, guardian, school, teacher or business; we love to collaborate with all those who are passionate about supporting children through education, from babies through to adulthood and beyond.
If you like to join, don't hesitate to contact us at [email protected]
Whether it's once a week or once in a while, we welcome your involvement.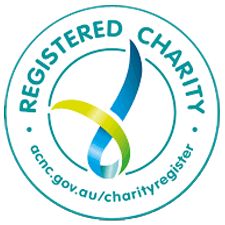 VPC is a registered charity dedicated to everyone who support Parents in educating their children
---
Dear VPC Community

Sleep! We all know how important it is and parents have been telling us about the challenges facing families and children as they chase quality sleep. But is it really quality over quantity? Our sleep experts are telling us that quantity is critical. The challenges of last year really highlighted sleep as a critical factor in school performance, mental and physical health. This edition we are doing a deep dive into sleep.

VPC is a community partner for the CLASS-research project at the Turner Institute at Monash University and are supporting recruitment for this exciting research project. The team is looking for Year 7 students, living in Melbourne to be part of this important research into teenage sleep. Parents please encourage your Year 7 student to join this study. Let them know that they can join with a friend and there are incentives to be part of this important research work. If your Year 7 student is interested in science and research, this is a great opportunity to see how it all works from a participant's view point. Please click for more information including an expression of interest form. For more information, take a look at the #VPCLive Event recording of Dr Julia Stone, Research-Lead in this project presenting the research, what is involved and answers many questions.

There are a few more #VPCLive Events – Webinars coming up.
● Healthy Sleep for Teens: What Parents Need to Know?
Thursday 27 May 2021, 7.30-8.15pm with Dr Bei Bei
● Practical Tips for Healthy Sleep in Everyday Life
Thursday 10 June 2021, 7.30-8.15pm with Dr Bei Bei
● Sleep for Better Health, Resilience and Performance
Thursday 22 July 2021, 7.30-8.30pm with Lisa Maltman

Our event are free to attend – registration is required, please send your questions to [email protected]
We are an enthusiastic Committee and hope some of you like to join and share your talent(s) with us. We are looking forward to delivering what you need and endeavour to support you all as best as we can. As always, we look forward to continuing to work with all of the vibrant VPC Community on- and offline. We welcome your interaction and feedback.

Sincerely

Eveline Jona, VPC President
vicparentscouncil.vic.edu.au
Victorian Parents Council – The Vibrant Parent Community Est. 1959
---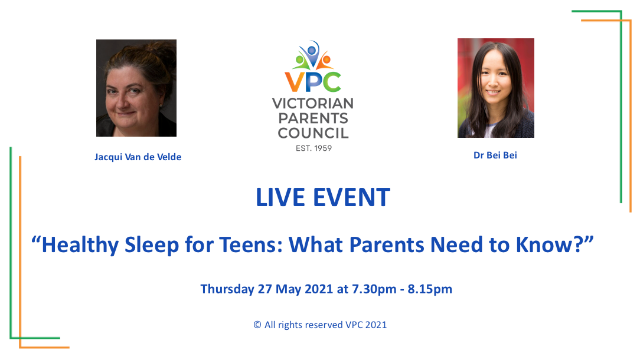 The VPC will be developing more resources around sleep. These will be available on the VPC website later this year.

We have some sleep article-links at the end of this E-News.
If there are any topics you would like the VPC to address please contact us directly, we love to hear from you!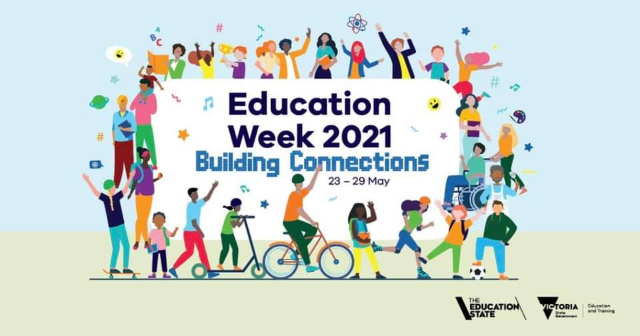 ---
DET – Department of Education and Training, Victoria
This week we are celebration Education Week 2021
● The theme for Education week is 'Building Connections'. Now in its 77th year, Education week will run from 23 – 29 May and aims to positively profile and celebrate the strengths and achievements in Victorian government schools.
● The theme 'Building Connections' celebrates the connections between schools and local communities and strengthens bonds with families and carers.
● Collaboration between community organisations and schools can enhance creativity, learning, enrichment, and provide support to students as they transition through school and beyond.
VCAA – Victorian Curriculum and Assessment Authority
NAPLAN
● Earlier this month, Years 3,5,7 and 9 completed the NAPLAN 2021 tests. The results of the tests provide information for students, parents, teachers and principals about student achievement which can be used to inform teaching and learning programs.
● For more information regarding NAPLAN 2021 result expected in term 3, visit the Australian Curriculum, Assessment and Reporting Authority (ACARA) National Assessment Program (NAP) website
● The VCAA manages the printing, delivery, return, scanning and marking of the tests in Victoria, and the reporting of NAPLAN results to parents and schools.
● The main NAPLAN testing is over for 2021, however some schools may be part of the NAP-ICT Literacy sample assessments with field testing across 7 June – 18 June and the main study happening 11 October – 5 November. Your school will have more information if they are part of the studies.
● New in Victoria this year: NAPLAN Certificates of Achievement are being introduced for Year 9 students in 2021.
The certificates recognise Victoria's Year 9 students who achieve a result in Reading and/or Numeracy that places them in the very top band of NAPLAN, as well as those students who significantly improve on their Year 7 results.
● All schools are expected to transition to NAPLAN Online in 2022
VIT – Victorian Institute of Teaching
● The Victorian Institute of Teaching has recently completed a review of the Victorian Teaching Profession's Code of Conduct (the Code). The VIT undertook an extensive consultation process to seek the feedback of teachers, education sectors, unions and a range of other key education stakeholders, including the Victorian Parents Council.
● The revised Code of Conduct – in effect Term 3, 2021
VRQA – Victorian Registration and Qualifications Authority
• School Boarding Premises Regulation
Parents of students who attend school boarding or day boarding service please note that from 18 June 2021, Victorian school boarding premises will be regulated by VRQA. This means certain types of student accommodation will need to be registered with them and meet the school boarding minimum standards.
• Apprenticeships and Traineeships in Victoria
The VRQA regulates apprenticeships and traineeships in Victoria and conducts regular workplace visits.
---

Annual Gifted Awareness Week Australia 22 May – 30 May 2021
The Australian Association for the Education of the Gifted and Talented, founded in 2015 (AAEGT) launched the 7th annual Gifted Awareness Week Australia – "Exploring the theme Thriving as Gifted celebrates individuals, schools, school sectors and communities who have flourished or supported gifted individuals to bloom. The theme also challenges our nation to consider the responsibilities we have in appropriately resourcing gifted education".

National Reconciliation Week (NRW) is a time for all Australians to learn about our shared histories, cultures, and achievements, and to explore how each of us can contribute to achieving reconciliation in Australia.
The dates for NRW remain the same each year; 27 May to 3 June. These dates commemorate two significant milestones in the reconciliation journey— the successful 1967 referendum, and the High Court Mabo decision respectively.
Reconciliation must live in the hearts, minds and actions of all Australians as we move forward, creating a nation strengthened by respectful relationships between the wider Australian community, and Aboriginal and Torres Strait Islander peoples.
---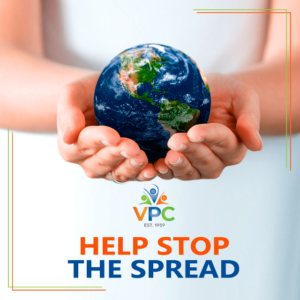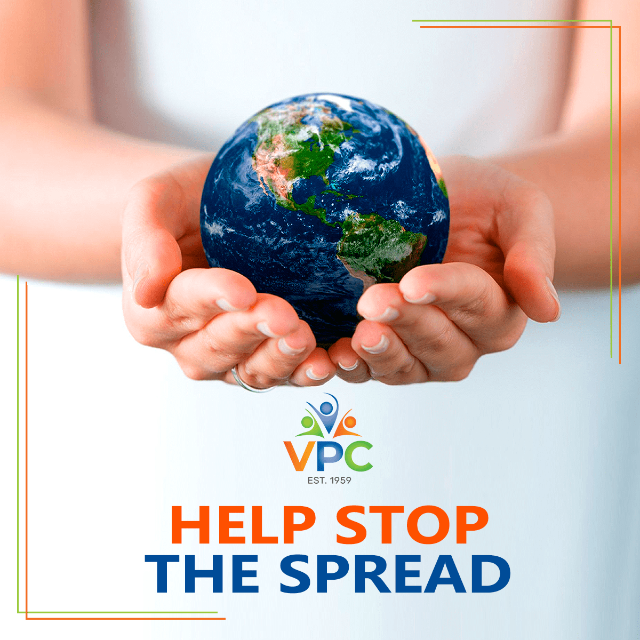 VPC COVID-19 COLLABORATION GLOBAL RESEARCH – iCARE SURVEY 10
This is the next Survey invitation. Most of you received VPC emails inviting you to participate in this important international research project iCARE – Study. If you haven't signed up yet, the study is still welcoming participants. Victorian Parents Council, VPC, is collaborating with 'researchers at the Monash University – Monash Centre for Health Research and Implementation, MCHRI, and leading international agencies, to learn more about the COVID- 19 pandemic and strategies to prevent infection. The following link will bring you to an information page, where you can complete a short 20-minute survey*, www.mbmc-cmcm.ca/covid19
The goal for this study is to understand more about how people are dealing with the COVID-19 outbreak in order to learn how we can individually work to slow the spread in our own community. As always, we are looking toward the future, where we overcome this difficult time for us and for our children. Our hope is that we can come out of this stronger than ever. We are all in this together.
You can now find the first Survey results, iCARE – Cumulative Results from Survey 1 to 7
*Please note; all responses are de-identified so no one will be able to align survey responses to individuals

---
Some Sleep related articles and links –
Sleep tips for children
https://www.healthdirect.gov.au/sleep-tips-for-children
Teenagers and sleep
https://www.betterhealth.vic.gov.au/health/healthyliving/teenagers-and-sleep
Youth screen media habits and sleep: sleep-friendly screen-behavior recommendations for clinicians, educators, and parents.
https://www.ncbi.nlm.nih.gov/pmc/articles/PMC5839336/
The biological reason why it's so hard for teenagers to wake up early for school
https://theconversation.com/the-biological-reason-why-its-so-hard-for-teenagers-to-wake-up-early-for-school-88802
Reduce Screen Time At Night For Better Health – PTI
https://www.mypsychnetwork.com/reduce-screen-time-at-night-for-better-health/
The Hard Truth about Screen Time and Sleep for Kids | Kids Health
https://kidshealthllc.com/the-hard-truth-about-screen-time-and-sleep-for-kids/
How technology use messes with your sleep and what you can do about it – ABC News
https://www.abc.net.au/news/health/2016-10-21/how-technology-use-messes-with-your-sleep/7950336
Screen time & sleep: children & teens | Raising Children Network
https://raisingchildren.net.au/preschoolers/play-learning/screen-time-healthy-screen-use/screen-time-sleep
The Effect of Technology on Sleep | Sleep.org
https://www.sleep.org/ways-technology-affects-sleep/
Can Electronics Affect Quality Sleep? | Sleep Foundation
https://www.sleepfoundation.org/how-sleep-works/how-electronics-affect-sleep
Impact of Adolescents' Screen Time and Nocturnal Mobile Phone-Related Awakenings on Sleep and General Health Symptoms: A Prospective Cohort Study
https://www.ncbi.nlm.nih.gov/pmc/articles/PMC6388165/
Scientists uncover why screen time disrupts sleep
https://www.ramsayhealth.co.uk/about/latest-news/why-screen-time-disrupts-sleep
Limiting screen use is not the way to tackle teenage sleep problems – here's how to browse healthily at night
https://theconversation.com/limiting-screen-use-is-not-the-way-to-tackle-teenage-sleep-problems-heres-how-to-browse-healthily-at-night-117527
---
VPC is diverse, inclusive, and independent.
We welcome you all to joining us.
---

We acknowledge the Traditional Owners of country throughout Australia and recognise their continuing connection to land, waters and culture. We pay our respects to their Elders past, present and emerging.